Resources

HIP Conference Brochure

HIP Statewide Agenda

HIP Conference Flyer
Conference Presentations
Tom Green
,
AACRAO
: 

Innovation in Student Records
Jennifer Keup, National Resource Center
Heidi Leming, TBR & Claire Jacobson, NASH:

Taking Student Success to Scale
Breakout Session Presentations

George Meghabghab, Hands on e-Portfolio in D2L

Meagan McManus and Andrea Green : Embracing Excellence through ePortfolios

Dr. Pamela Burch-Sims: Science, Technology, Engineering, and Math (STEM) Career Exploration Utilizing e-Portfolio

Renee Badon: Service-Learning 101
TBR High Impact Practice Statewide Conference
The HIP Statewide Conference is an opportunity for faculty, staff, and administrators to come together to hear best practices in high impact practice implementation and assessment.
Foci of the statewide conference will be to share how TBR will be moving student participation in HIPs to a clearly articulated student transcript, how institutions conduct quality assurance practices of their HIPs, and what makes the first-year seminar high impact. Breakout sessions will include presentations focused on first year seminars, ePortfolio, and service-learning. Members of the Systemwide Faculty Learning Community (FLC) and faculty and staff with an interest in scaling HIPs at their institution are encouraged to participate in this conference.
As part of the HIP Conference, each institution is asked to send a team of three (3) to do a deeper dive with CCSSE staff on their institutional data from the 2016-17 CCSSE survey.
Details
When: Thursday, January 11, 2018. 8:00 am - 4:30 pm
Where: Franklin Marriott Cool Springs,700 Cool Springs Blvd, Franklin, TN 37067
Hotel Room Cost: $127 + tax (TN State Room Rate)
Conference registration and room reservations were due by December 20, 2017 and are now CLOSED.
Please direct any questions to maresa.whaley@tbr.edu , 615-366-4411
Hotel WiFi Password: T6KG2F
Conference Reimbursement Information
For 3 Member CCSSE Teams:
Mileage Reimbursement for 1 vehicle *Overnight lodging if traveling more than 120 miles one-way  Per diem can only be claimed if traveling more than 120 miles one-way AND staying overnight  
For FLC Members and Interested Faculty/Staff:
For Teams of 4 or less: Mileage Reimbursement for 1 vehicle For teams of 5 or more: Mileage Reimbursement for 2 vehicles *Overnight lodging if traveling more than 120 miles one-way  Per diem can only be claimed if traveling more than 120 miles one-way AND staying overnight
*All TBR institution attendees must stay at the designated hotel.  Reservations at another hotel are not eligible for reimbursement
Keynote Speakers
 Jennifer Keup
is the Director of the National Resource Center for The First-Year Experience and Students in Transition where she provides leadership for all operational, strategic, and scholarly activities of the Center in pursuit of its mission "to support and advance efforts to improve student learning and transitions into and through higher education." Her primary responsibilities include strategic planning; oversight of program development and implementation; supervising a professional, graduate student, and undergraduate student staff; policy, personnel, and budget management; and serving as a liaison and representative to the Center's national and international constituents and the higher education community at large. In this capacity, she leads a team of professionals who coordinate the Center's conferences and continuing education; publications; research and grant activities; public relations and communication; and resource development. Jennifer also serves as an affiliated faculty member in the Department of Educational Leadership and Policies in the College of Education at the University of South Carolina
 Amelia Parnell, PhD,
is vice president for research and policy at NASPA – Student Affairs Administrators in Higher Education, where she directs the Research and Policy Institute (RPI), which links research, policy, and effective student affairs practice in support of student success. Amelia is leading NASPA's examination of several critical higher education issues, including colleges' use of emergency aid programs to address student needs. Prior to her arrival at NASPA, Amelia was director of research initiatives at the Association for Institutional Research (AIR), where she conducted two national studies related to future directions of the institutional research function. Her current research portfolio also includes studies on leadership attributes of college presidents and vice presidents, documenting and assessing co-curricular learning, and assessment and evaluation in student affairs.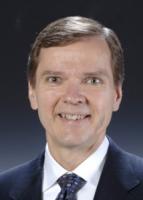 Tom Green, PhD,
is AACRAO's Associate Executive Director, Consulting and SEM. During Tom's more than 30-year career as an enrollment manager, he has led enrollment management efforts for six universities and collaborated with both public and private institutions to reach their goals. He has proven best-practice expertise in developing effective recruitment strategies, enhancing and streamlining financial aid processes, maximizing institutional aid, identifying customer service/CRM strategies, and implementing and evaluating comprehensive service systems for colleges and universities.